Dental Implants – Pampa, TX
Setting the Foundation
for New Teeth
Losing a tooth means more than just having to live with a gap in your smile; it can also make it harder to chew your food or pronounce certain words, and your overall oral health will suffer as your remaining teeth drift into the empty space. There are a few different options for tooth replacement, but if you want your restoration to be as strong and stable as possible, Dr. Arrington highly recommends dental implants! Contact us today to schedule an implant consultation and learn more.
Why Choose Arrington Dental for Dental Implants?
Strong & Beautiful Restorations Designed for Each Patient
Partnered with Experienced Specialists
Trusted by Pampa Families Since 1982
What is a Dental Implant?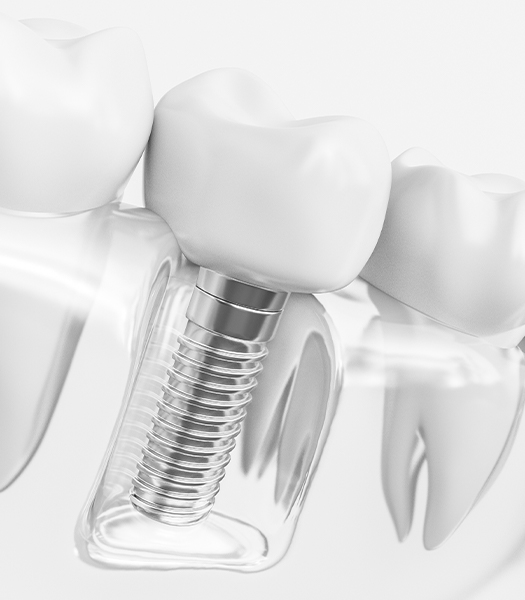 A dental implant is a small, screw-like post usually made of titanium. Instead of resting on your gums like a bridge or denture, implants are inserted into the jawbone itself. Once there, the nearby bone tissue fuses with the post through a process called osseointegration. This way, the implant essentially becomes part of your body and can act as a "root" for a dental prosthetic such as a crown, a bridge, or even full dentures.
Benefits of Dental implants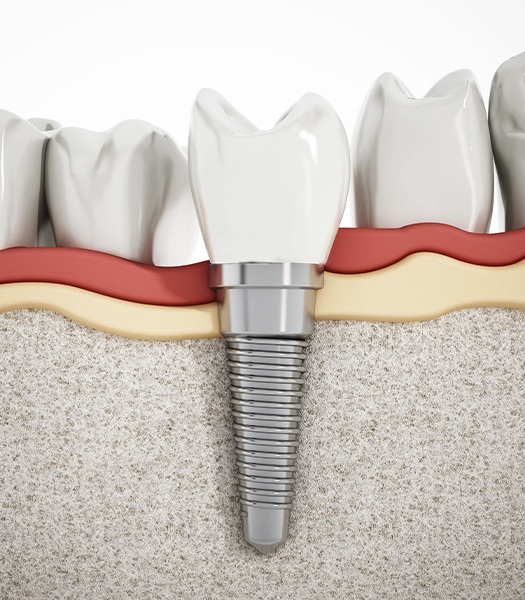 Like traditional bridges and dentures, implants will let you enjoy the quality of life that comes with having two full rows of teeth again. However, there are several benefits that implants offer over other tooth replacement options. For example:
They can anchor dentures and bridges in place so that they don't move or slip.
They give patients a bite strength that is almost on par with their natural teeth.
They can often last for a lifetime with minimal maintenance.
Are Dental Implants Right for You?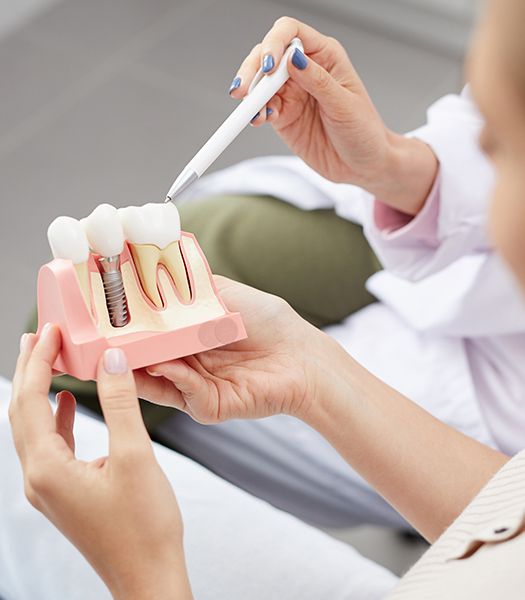 To be considered a good candidate for dental implants, you must either be missing at least one tooth or be planning on having a tooth extraction in the near future. Before the placement surgery is performed, we may recommend a bone graft to ensure that your jaw is dense enough to support the posts. The dental implant process will be somewhat different depending on how many teeth you have lost and what kind of restoration is needed to completely fill in the empty space.
Missing Single Tooth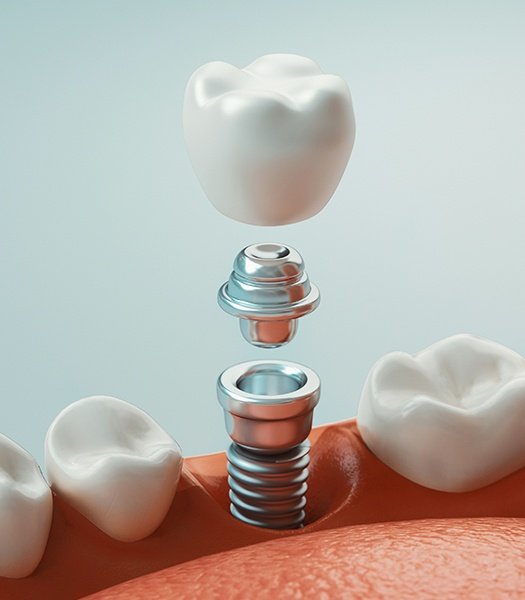 When you have lost one tooth, you'll obviously only need one dental implant post to replace it. After osseointegration is complete (which will normally take a few months), a customized dental crown will be attached to the implant via an abutment.
Missing Multiple Teeth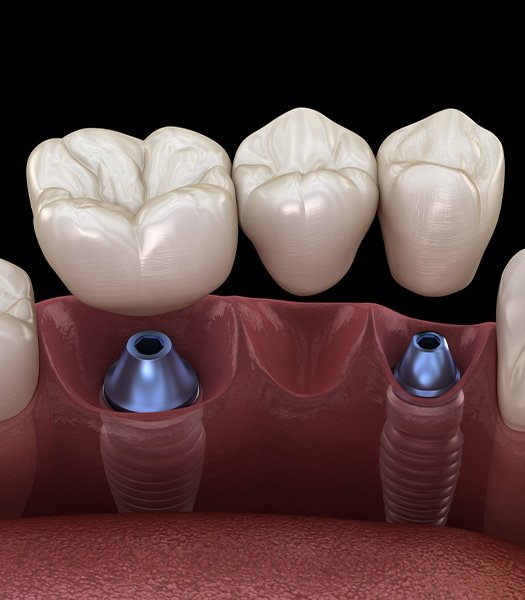 Dental bridges are useful for replacing multiple teeth in a row, but the downside is that two of your natural teeth have to be prepared – meaning small amounts of enamel will be filed away so that the crowns at either end will fit over your remaining teeth. However, when three or more teeth are missing, a dental bridge can rest on a pair of implants instead, making it a much more conservative and secure choice in the long term.
Missing All Teeth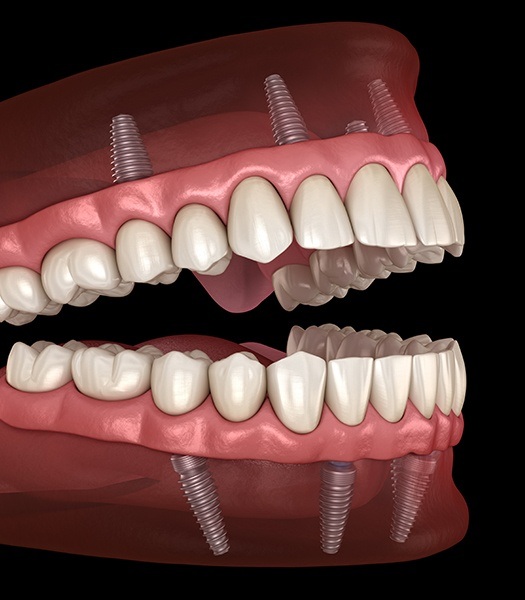 You might think traditional dentures are your only option if you're missing an entire arch of teeth. Fortunately, implants are versatile enough that they can be used even in the most extensive cases of tooth loss. With just four to eight posts placed in carefully chosen spots, we can completely restore your grin. Implant-retained dentures are typically permanently fixed in place in your mouth, so you'll brush and floss them normally instead of removing them for cleanings.
Partnered With Pampa's Best Specialists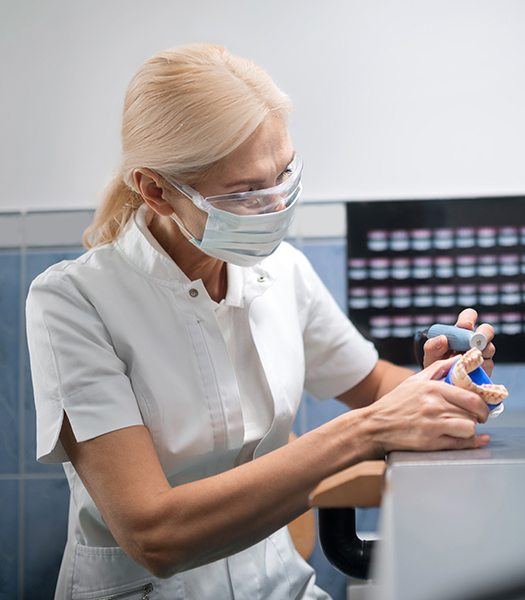 Our implant patients will have their new roots placed by a trusted oral surgeon, a specialist who has extensive training in this type of treatment and has completed this procedure countless times before. Once the implants have bonded into place, you'll return to Arrington Dental to receive your new teeth. This team-based approach guarantees the safest, most comfortable, and most reliable results, so you'll enjoy peace of mind while rebuilding your smile.
Understanding the Cost of Dental Implants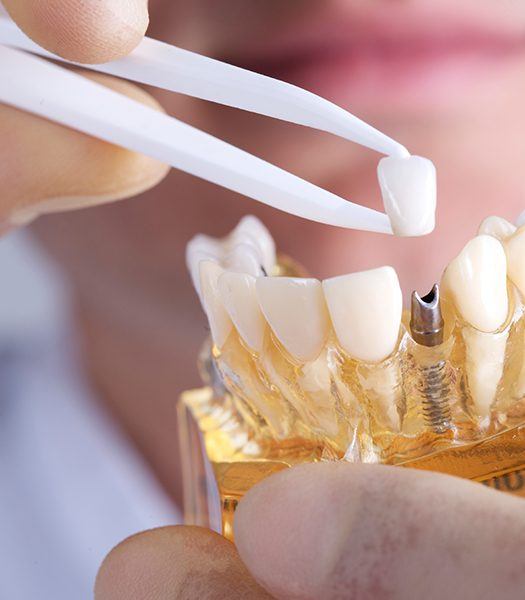 Your first implant consultation will include an estimate for the overall price of the process so that you can start planning now. Not every patient will have to pay the same cost; the price varies depending on the number of implant posts, the type of dental prosthetic used, any necessary preparatory procedures(such as bone grafting), and other factors. Despite being more expensive than other options up front, dental implants' durability actually helps patients save money in the long-term compared to regular bridges and dentures.