Invisalign – Pampa, TX
A Braces-Free
Orthodontic Solution
Having two perfectly straight rows of teeth can give you a smile that always makes a great impression, but many people have obvious gaps or crookedness that cause them to feel self-conscious. If you didn't wear braces as a child, you probably have reservations about using them as an adult when you have a professional image to worry about. That's why Dr. Arrington may recommend see-through Invisalign aligners as an image-friendly way to move your teeth to their proper positions.
Why Choose Arrington Dental for Invisalign?
One Of The Most Technologically Advanced Dental Practices Within 60 Miles
We Always Stand Behind Our Work
Your Safety & Satisfaction Come First
Is Invisalign Right for You?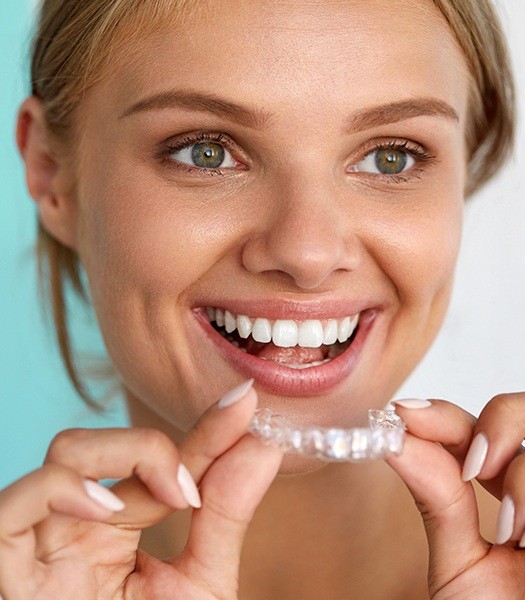 Invisalign is very popular among adults and teens suffering from mild to moderate orthodontic problems. The aligners can be used to correct teeth that are crowded together, unevenly spaced, or generally crooked. They're also useful if you have an overbite, underbite, or crossbite. Invisalign is only recommended for teens and adults whose teeth have already fully developed. More severe orthodontic issues might require the use of metal braces, but fortunately, most candidates who are interested in Invisalign are a good fit for it.
The Invisalign Process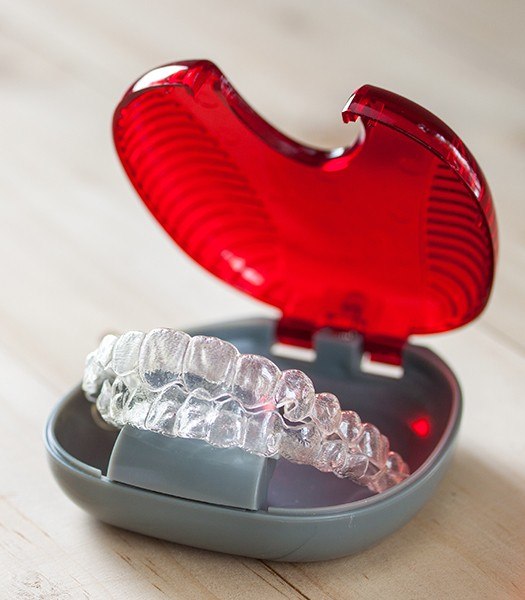 At the beginning, we'll take impressions or scans of your smile, which will be used to make a progressive series of clear plastic aligners. Each set of aligners is worn for about 2 weeks before switching to new ones. During the treatment, you can take the aligners out of your mouth whenever you want to eat or drink anything except water, so you won't have to worry about giving up your favorite foods.