Dental Team – Pampa, TX
Meet Pampa's
Favorite Team
Our team will help you feel like you're visiting old friends every time you come to see us. Thanks to their warm personalities, skill, and dedication to helping people, you'll enjoy well-organized and stress-free appointments time and time again. They constantly go above and beyond for our patients and pleasantly surprise them with how much effort they put into providing a pleasant dental experience, and we know you'll quickly come to appreciate them! Read on below to start getting to know everyone.
Lacee, Office Manager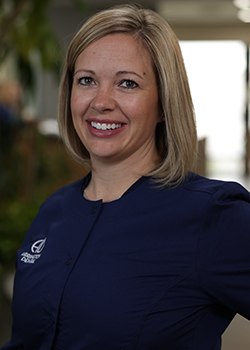 Lacee's dental career spans 18 years and she has 10 years with our practice. She truly values both patient and work-family relationships. "I love each and every one of my coworkers, they are like family." After attending nearby White Deer High School, she studied at West Texas Dental Assisting and is certified in Invisalign, nitrous oxide and CEREC.
Outside the office, Lacee is married to Justin. They have three children, a boy and two girls, who all have crooked pinkies just like their mother. Her hobbies include baking, being at the lake and spending family time.
Makenna, Scheduling Coordinator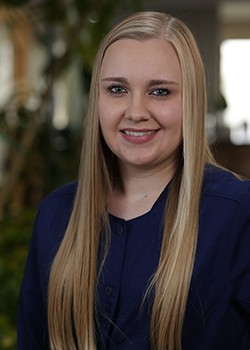 MaKenna always looks for positivity in all things, and her passion for helping others shines through here at Arrington Dental! Her favorite part of this job by far is getting to meet new people and make so many new friends. .
A Pampa native, MaKenna is married to her loving husband and has not only a wonderful set of parents, but also a younger sister who is her best friend. Some of her favorite hobbies include cooking/baking, listening to music, shopping, and spoiling Jax and Mia, her two long-haired Dachshunds.
Crystal, Hygiene Coordinator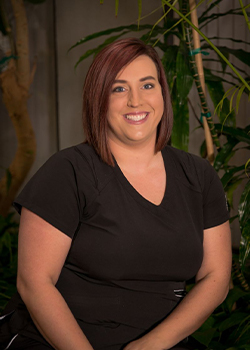 Crystal enjoys helping patients understand the importance of preventative maintenance. She promotes "catching potential issues when they are small will save time and money in the long run." She took a couple years off to get experience in medical billing but is happy to be "back at my forever home with my dental family."
A native of Canadian, Texas she attended the Dental Assist program at Vatterott College in Des Moines, Iowa. Crystal has been married for 10 years to husband, Matt. Their greatest joy is their daughter Thea, who is 6. They are also parents to Opie a Great Dane/Lab mix, and Vader who is a Frenchie who supply unlimited love and fun chaos! She loves family time, DIY crafting of all kinds and reading inspirational books. Her family also enjoys outdoors activities like boating, canoeing, fishing for trout and hiking in the mountains. And a fun fact is that Crystal took 2 years of college credit culinary arts school, so if dental doesn't work out, she could always decide to be a chef.
Valerie, Dental Hygienist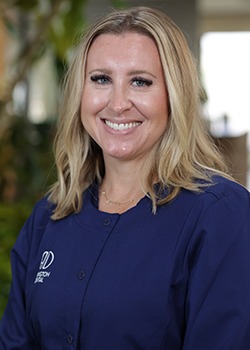 Originally from right here in Pampa, Valerie graduated from Pampa High and afterwards went on to Amarillo College. Valerie has been in dentistry for 20 years and has been at our practice for the last 12. She has nitrous oxide certification and advanced training in HIPAA compliance. She enjoys building long term relationships with patients and she has dentistry in her genes as her mom was a hygienist and several family members owned dental laboratories.
Valerie and her husband of 20 years Brandon, have three sons and a daughter ages 11-18. Outside of work her biggest joys are "watching my kids play sports."
Haley, Dental Hygienist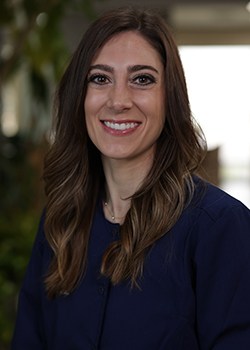 Haley's hometown is Pampa and she graduated from Pampa High School, then went to Amarillo College. She is certified in nitrous oxide. Haley has been in the dental field for 11 years and spent 9 years with this practice. When asked the best thing about her job, she said "Our patients and the girls I work with."
Away from work, she is married to Dustin Kuhn, also from Pampa. They met in High School, married after college, and now have three wonderful children, Cal, Ollie, and Remi. "We love being in Pampa and raising our children here." She also enjoys bike riding, cooking, playing outside with the kids and going to concerts. One fun fact is that while she is left-handed, she practices dentistry with her right hand.
Donna, Dental Hygienist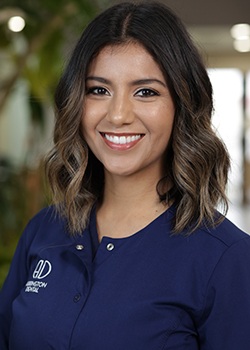 Pampa is Donna's hometown and she graduated from Pampa High. Afterward High School she went to Amarillo College and stays current with continuing education courses. Her dental career started 16 years ago while a senior in High School and the last 4 years spent here where she says the best thing about the job is "The people I work with and getting to care for the people in our community." Donna is certified in nitrous oxide and she is bilingual.
Outside of work she has a wonderful husband and three great boys. Her greatest joy is spending time with family.
Diana, Dental Assistant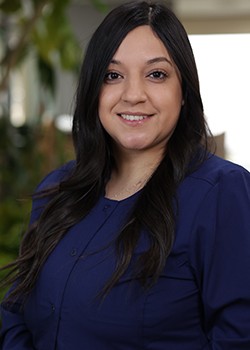 Like many others, Dianna was raised and went to High School right here in Pampa. In dentistry for 12 years, she has spent the last 5 years with us, and she never tires of being able to help people feel good about their smiles. She also enjoys meeting new people and patients. After studying at Amarillo College, she attended the Milan Institute, and she has advanced training in CEREC and Invisalign.
Dianna and her husband, Mario have two children, a girl, and a boy where their greatest joy comes while spending time with family.
Jessica, Dental Assistant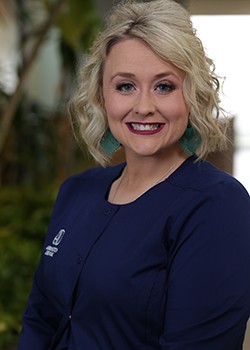 Jessica grew up in nearby Allison but now calls Pampa home. She began college studying Theology before deciding to move to Lubbock and undergoing dental assistant training at Kaplan College. She also attended Amarillo College. She has been in dentistry for 12 years and spent the last 9 with our practice. She feels fortunate to work at Arrington Dental where the best things about her job are "my work family and being able to help others." She has advanced training in CEREC, Invisalign and CPR.
Jessica is married to John and is blessed to be "Luke's momma," while hoping for more blessings in their future. She especially enjoys baking, spending time with family, hunting & fishing, music and going to the movies. An interesting dental fact about Jessica is that she still has four baby teeth.