Dental Team – Pampa, TX
Meet Pampa's
Favorite Team
Our team will help you feel like you're visiting old friends every time you come to see us. Thanks to their warm personalities, skill, and dedication to helping people, you'll enjoy well-organized and stress-free appointments time and time again. They constantly go above and beyond for our patients and pleasantly surprise them with how much effort they put into providing a pleasant dental experience, and we know you'll quickly come to appreciate them! Read on below to start getting to know everyone.
Lacee, Financial Coordinator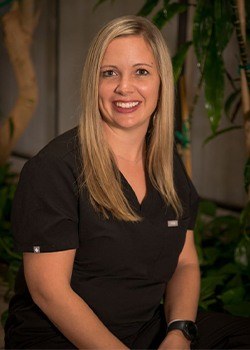 Lacee's dental career spans over fifteen years, and she truly treasures the relationships she's built with her work family! She studied at West Texas Dental Assisting and is certified in nitrous oxide and CEREC.
Outside of the office, Lacee is married to Justin. They have three children – a boy named Jaxon and two younger sisters named Logan and Hunter. Funny enough, all of the kids have crooked pinkies! Her hobbies include baking, being at the lake, and spending quality time with loved ones.
Katie, Scheduling Coordinator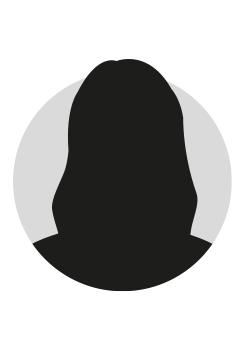 Originally from Houston, Katie attended the Lee College Dental Assisting Program for her education. Today, her dental career spans well over five years, with hopefully more to come. She loves that our entire team works so well together and makes great patient care the #1 priority.
Katie is married to her husband Kyler (a firefighter), and they have a wonderful son named Kayden, with a second child on the way in December of 2020! The other members of their family include two Pugs and a German Shepherd. Outside of the office, Katie is passionate about animals and spends a lot of free time training their German Shepherd. She even interned at a nature center and a zoo while in college, handling reptiles like alligators!
Crystal, Hygiene Coordinator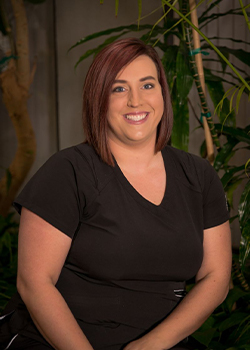 Crystal's career in dentistry spans nearly 15 years now. She actually attended culinary school before deciding that this field was the better fit! Today, she enjoys being able to make our patients feel like full-fledged partners as they pursue better oral health. She studied at Vatterott College and is a Registered Dental Assistant in the states of Iowa, Oklahoma, and Texas.
Both Crystal and her husband Matt were born and raised in Iowa, moving to the Texas Panhandle a few years ago. Together, they have a young daughter named Thea who adds so much fun and love to their lives! Outside of working hours, they love football season and never missing the Dallas Cowboys play. As for personal hobbies, she enjoys cooking/baking, doing crafts, going to the lake, camping, and vacationing in Colorado.
Valerie, Dental Hygienist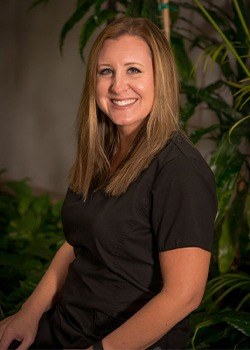 A Pampa native, Valerie has been working in oral healthcare for nearly two full decades! She also has plenty of family who have been involved in this field, including a mom who is a hygienist and grandparents/aunts/uncles who have owned dental laboratories. She studied dental hygiene at Amarillo College and is certified in nitrous oxide, OSHA, and HIPAA. Today, what she loves most about her role at the office is being able to build relationships with the patients over time.
Valerie and her husband Brandon have three sons and a daughter. Outside of working hours, they're kept plenty busy by watching them play all kinds of sports, including football, basketball, baseball, volleyball, and softball.
Haley, Dental Hygienist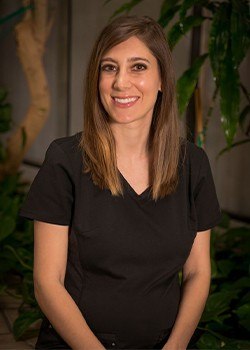 Haley studied dental hygiene at Amarillo College and is certified in nitrous oxide, OSHA, and HIPAA. Today, she's been working in the dental world for nearly a full decade! She always looks forward to seeing our patients – they make her truly love her job!
Haley and her husband are from right here in Pampa. They even went to high school together, marrying after college. Today, they have two sons named Cal and Ollie. When she isn't busy cleaning teeth, her hobbies include doing Pilates, riding bikes, cooking, and playing outside with the boys. Here's an interesting tidbit: she's left-handed but actually cleans teeth with her right hand.
Donna, Dental Hygienist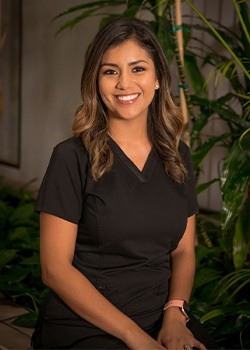 Donna has been working in dentistry for nearly 15 years, having started as a senior in high school who swiftly fell in love with the field. Today, she's 100% convinced that Arrington Dental has the best team around. Everyone loves and cares deeply about the patients! She studied at Amarillo College and makes every effort to stay up to date with continuing education courses, as there's always something new to learn.
A Pampa native, Donna has a wonderful husband and three boys. Outside of work, you can almost always find her spending quality time with family and friends, whether that involves cooking out, doing outdoor activities, or watching movies.
Diana, Dental Assistant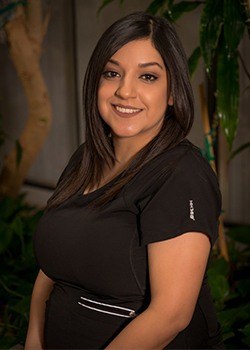 Diana's career in dentistry spans over 10 years so far, and she never gets tired of being able to help people feel good about their smiles. She goes the extra mile to provide high-quality care to each patient in need. After studying at Amarillo College, she attended the Milan Institute for her assistant education. She's also undergone training in CEREC technology.
Diana and her partner Mario have been together for a decade, and they have a beautiful baby girl named Aaliah. Outside of working hours, she enjoys vacationing with her family and spending quality time together.
Jessica, Dental Assistant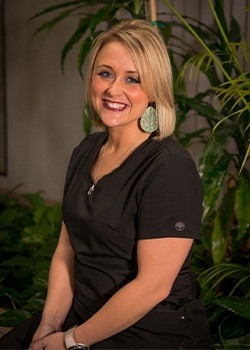 Jessica earned her Associate's in Theology before deciding to move to Lubbock and undergo dental assistant training at Kaplan College. Today, she's been a part of the dental field for over a full decade! She feels truly blessed to work for Arrington Dental. There's a lot to love about her job, but what she enjoys most would have to be seeing patients who previously had traumatic experiences at the dentist and gradually earning their trust over time through high-quality treatment and genuine care.
Jessica is blessed to be the momma of a little boy named Luke. He's her little life saver! She also has a bunch of hilarious chickens at home. As for personal hobbies, you can often find her cooking delicious meals. Whether a dish involves baking or grilling, she truly enjoys it every time.