Dental Technology – Pampa, TX
Fast, Comfortable,
& Precise Family Dentistry
Arrington Dental has been around since 1982, so needless to say, dental technology has changed a lot since we first opened our doors. Thankfully, Dr. Arrington is committed to constantly improving herself and our practice, which is why she frequently updates our facility with the newest, proven instruments. We're proud to say that we are one of the most up-to-date dental practice within 60 miles of Pampa, and you'll be amazed at how fast and easy your next appointment will be thanks to our state-of-the-art approach. Contact us today to schedule.
Intraoral Camera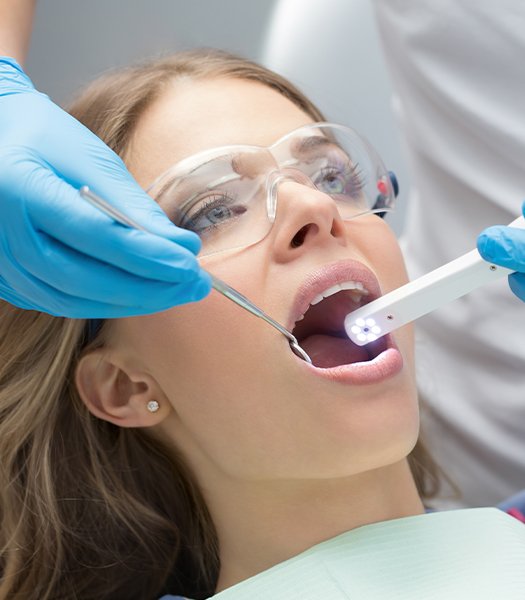 An intraoral camera is a small, handheld instrument we can use to get a much better look at your mouth compared to a traditional visual exam. We can capture highly-detailed images of your teeth and gums, and from there, display them on a nearby monitor. We'll go over these with you so you know exactly what our team is talking about when it comes to your dental needs.
Digital X-Rays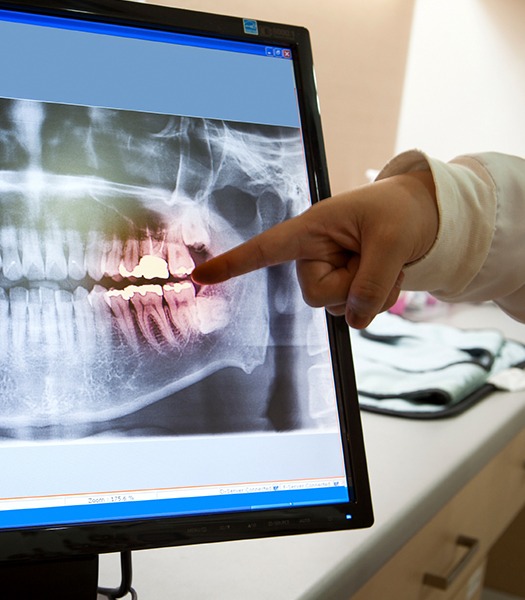 X-rays are an essential tool in our office, as they enable us to look below the gum line where most of your teeth's surfaces are actually located. Here, cavities, infections, and even cancer can develop hidden from the naked eye, but we can easily spot these problems and treat them at their earliest stages thanks to X-rays. We've long upgraded to fully digital X-rays because they are much sharper than regular film, can be developed in less time, and they also expose our patients (and team!) to much, much less radiation.
Digital Impression System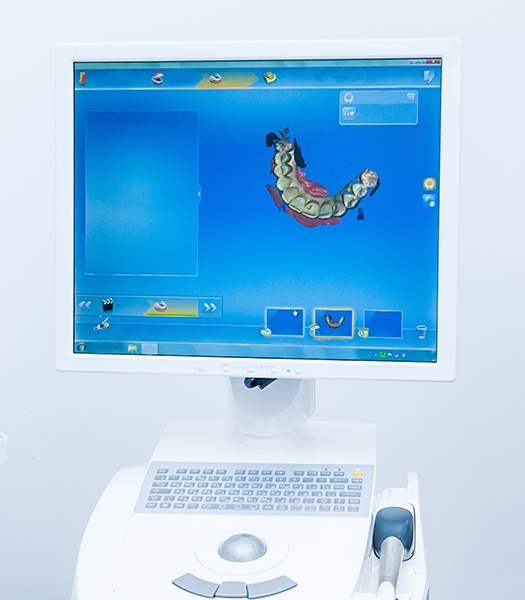 Creating a dental impression used to be quite the mess because it involved a patient biting into a mold filled with gooey dental putty. This often causes patients to gag, and it doesn't even make an accurate impression a lot of the time! That's why we now scan the teeth with a small device that generates an extremely precise digital impression in a matter of minutes. It's a tidier and more comfortable method, takes much less time, and we never have to deal with annoying retakes!
Soft Tissue Laser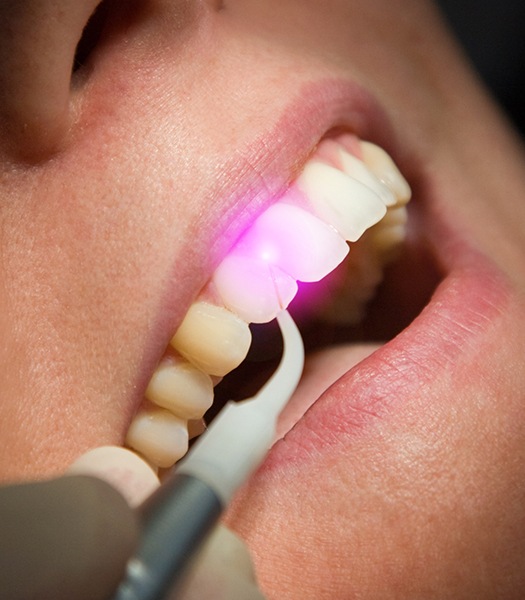 Removing harmful bacteria from deep below the gum line used to require a minor surgery, but thanks to our soft tissue laser, this procedure can now be completed non-invasively. A highly concentrated beam of light is able to literally vaporize harmful microbes located underneath the gums and on the roots of the teeth while reducing bleeding, swelling, and post-treatment discomfort to the point of not existing. This instrument is also extremely precise, meaning it only affects the treatment area and leaves any nearby tissue untouched, leading to a more comfortable experience and shorter recovery time.